ONLINE STORE
We are proud to offer the opportunity to shop online for PGA WEST Custom Apparel. Please enjoy this online extension of our Custom Apparel. Additional custom orders such as golf balls and gifts may be ordered by contacting

[email protected]

or one of our Golf Shops.

Shop Now

TOURNAMENT GOLF SHOP
760.564.7101
The PGA WEST Tournament Golf Shop is located inside the Tournament Clubhouse located on the Stadium and Jack Nicklaus Tournament Courses. This full-service golf shop has all the latest fashions, including men and ladies apparel, equipment, shoes, bags, balls, juniors, gift items, golf gadgets and more!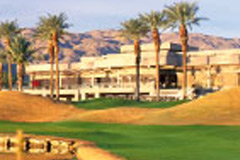 GREG NORMAN GOLF SHOP
760.564.3900
The Greg Norman Golf Shop is located inside the Greg Norman Clubhouse on the Norman Course at PGA WEST. This is your place to find the newest in golf apparel, accessories, gadgets and more for you or the golf enthusiast in your life.